Music That I'm Listening To
Bring Out Your Dead:
Music for a Plague
inspired by Halloween & the events of October, 2020
Ring Around The Rosie [Saivor & Gonzi]
The 1919 Influenza Blues [Essie Jenkins]
I Put A Spell On You [Nina Simone]
Witchcraft [Frank Sinatra]
The Great Pumpkin Waltz [Vince Guaraldi]
Blue Turtles [Rich Dworsky]
Scarecrow [Beck]
Nebraska [Bruce Springsteen]
Burn the Witch [Radiohead]
Sympathy For The Devil [The Rolling Stones]
St James Infirmary [Hugh Laurie]
White Rabbit [Jefferson Airplane]
Careful, With That Axe, Eugene [Pink Floyd]
John Wayne Gacy, Jr. [Sufjan Stevens]
Creepy Feeling [Butch Thompson]
Knoxville Girl [The Louvin Brothers]
What's He Building [Tom Waits]
Death Dont Have No Mercy [Delaney Davidson; Marlon Williams]
Danse Macabre, Op. 40 [Unknown]
bury a friend [Billie Eilish]
Superstition [Stevie Wonder]
Disturbia [Rihanna]
Haunted [Beyonce]
Thriller [Michael Jackson]
Werewolves of London [Warren Zevon]
Monster Mash [Bobby "Boris" Pickett]
Theme From Young Frankenstein [Rhythm Heritage]
Gods & Monsters [Lana Del Rey]
Somebody's Watching Me [Rockwell]
Murder By Numbers [The Police]
Psycho Killer [Talking Heads]
Howlin' For You [The Black Keys]
Go to Hell [Alice Cooper]
The Beautiful People [Marilyn Manson]
They Are Coming For You [Gonzi]
Grim Grinning Ghosts [Thurl Ravenscroft; Barenaked Ladies]
Dark Academia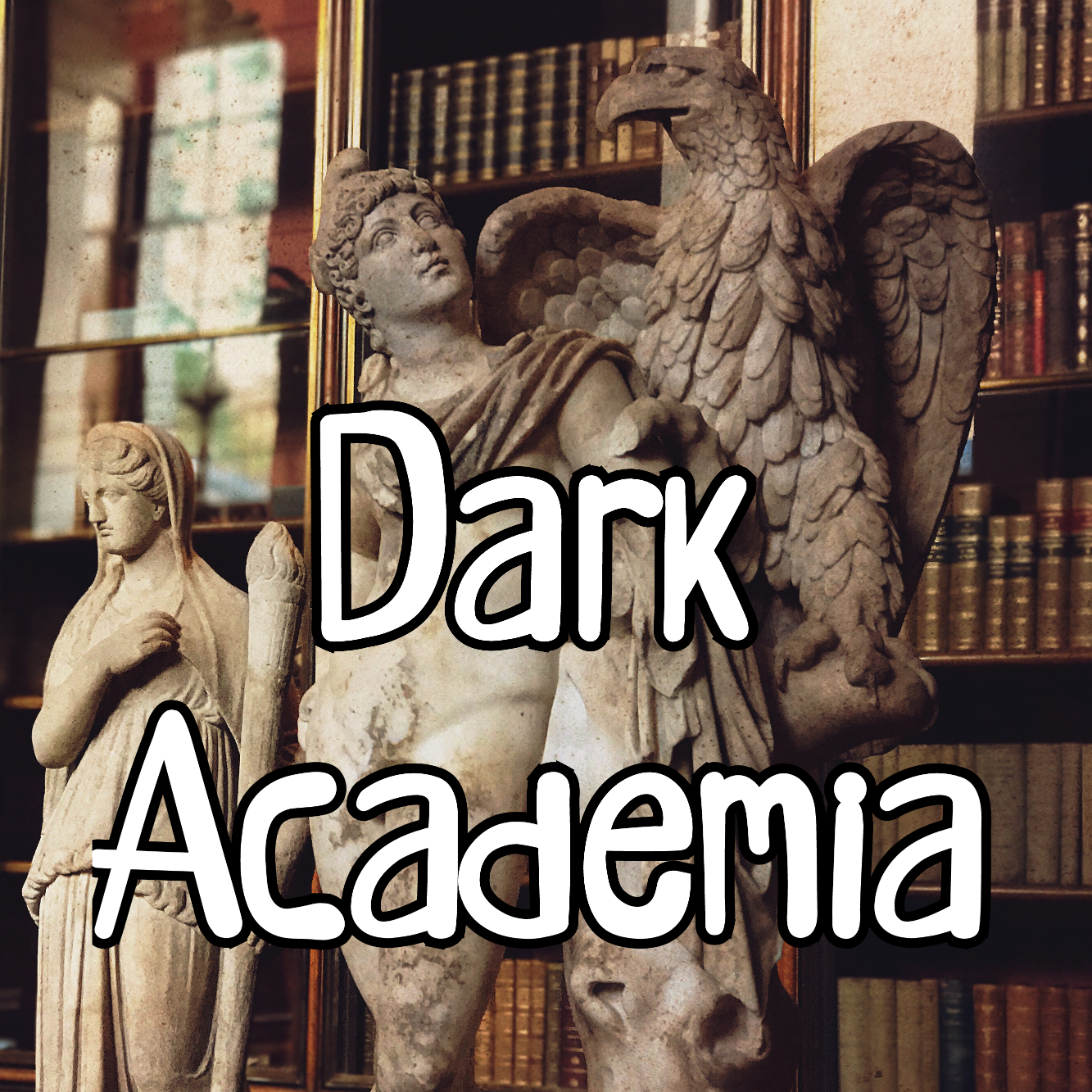 music to study by
Eleanor Rigby [The Beatles]
A Little Death [The Neighbourhood]
Young and Beautiful [Lana Del Rey]
Buzzcut Season [Lorde]
Take Me To Church [Hozier]
The Louvre [Lorde]
Boy Meets Evil [BTS}
Sweater Weather [The Neighbourhood]
Scarborough Fair [Simon and Garfunkel]
Video Games [Lana Del Rey]
Everybody Wants to Rule the World [Lorde]
Daddy Issues [The Neighbourhood]
NFWMB [Hozier]
Lover Of Mine [5 Seconds of Summer]
Falling [Harry Styles]
Style [Taylor Swift]
Talk [Hozier]
Girls [Girl in Red]
This Charming Man [The Smiths]
Englishman In New York [Sting]
Greek God [Conan Gray]
Dog Days Are Over [Florence + The Machine]
Autumn Standards
welcome in the best season of the year
'Tis Autumn [Nat King Cole]
Autumn in New York [Ella Fitzgerald; Louis Armstrong]
Autumn in Rome [Johnny Mathis]
Autumn Nocturne [Lou Donaldson Quartet]
Early Autumn [Patti LuPone]
September In The Rain [Frank Sinatra]
It's Been A Long, Long Time [Bing Crosby; Les Paul]
These Foolish Things [Ella Fitzgerald; Louis Armstrong]
Autumn [Barbra Streisand]
Moonlight In Vermont [Frank Sinatra]
Autumn Leaves [Nat King Cole]
Misty [Ella Fitzgerald; The Paul Smith Quartet]
The Nearness Of You [Ella Fitzgerald; Louis Armstrong]
This October [Julie London]
Autumn in New York [Billie Holiday]
Shine On Harvest Moon [Bing Crosby; Rosemary Clooney]
Autumn Serenade [John Coltrane]
September Song [Frank Sinatra]
(I Love You) For Sentimental Reasons [Nat King Cole]
Little Birdie [Vince Guaraldi]
Queen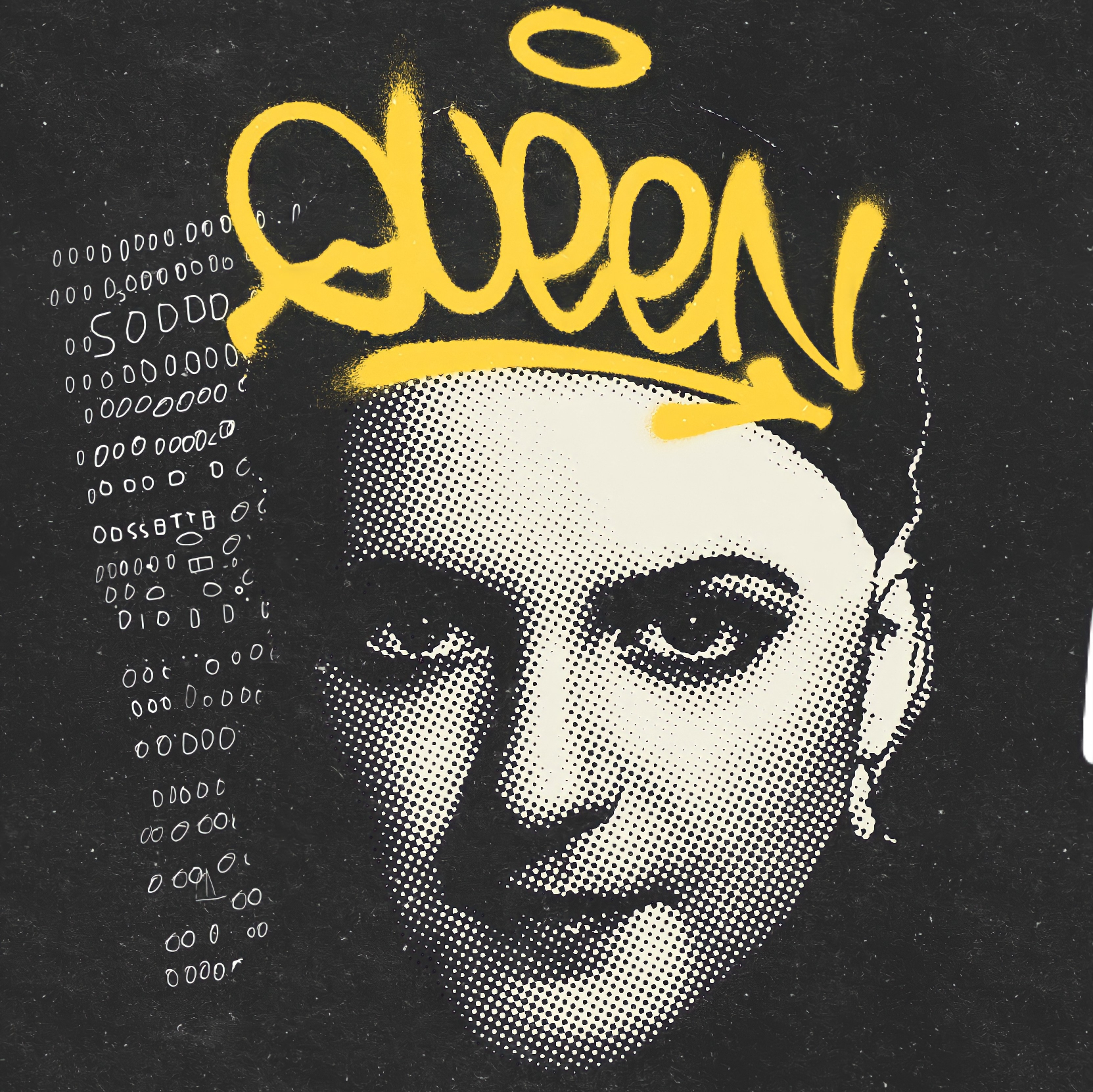 inspired by The New Place's ELIZABETH REX
God Save the Queen [Sex Pistols]
Staying Power [Queen]
Who Are You Now [George Fenton; Stage Beauty]
Macbeth [John Cale]
Ophelia [The Band]
Sigh No More [Mumford & Sons]
In Less Than Three Hours [George Fenton; Stage Beauty]
I Don't Care [Shakespeare's Sister]
Tudor Disco (Luke Vibert Remix) [Scott & Todd]
Shakespeare's Sister [The Smiths]
Electro Queen [Raw M.T.]
Dancing Queen (Sondr Remix) [BNB]
Something Wicked..... [KHD]
The Milkman Of Human Kindness [Billy Bragg]
Cleopatra [The Lumineers]
Love Theme from Romeo and Juliet (2010 Remix) [Andre Kostelanetz]
Good Queen Bess [Johnny Hodges]
Southern Gothic
blues for the bayou
Sleeping on the Blacktop [Colter Wall]
Canary [Joy Williams]
Bilgewater [Brown Bird]
Priest [William Crighton]
Hades Pleads [Parker Millsap]
Ain't No Grave [Crooked Still]
Broken Bones [KALEO]
Lucette [Bobby Reid; Sturgill Simpson; JD Wilkes]
Shake off Your Flesh [The Huntress and Holder of Hands]
Death Don't Have No Mercy [Delaney Davidson; Marlon Williams]
Hammers and Nails [The Bones of J.R. Jones]
The Railroad [Goodnight, Texas]
Chains [Rose Cousins]
Raise Hell [Dorothy]
The River's Will [Kendl Winter]
99 Problems [HUGO]
Carry My Body Down [Nick 13]
Plague Me No More
the antedote to Bring Out Your Dead
Here Comes The Sun [The Beatles]
Walking On Sunshine [Katrina And The Waves]
Mr. Blue Sky [Electric Light Orchestra]
Let's Have a Party [Wanda Jackson]
Let the Good Times Roll [JD McPherson]
Celebration [Kool & The Gang]
American Saturday Night [Brad Paisley]
Wake Me Up Before You Go-Go [Wham!]
Go Boy Go [Sugar Chile Robinson]
Don't Stop Me Now [Queen]
Can't Stop the Feeling! [Justin Timberlake]
Footloose [Kenny Loggins]
Chattahoochee [Alan Jackson]
Wipe Out [Surfaris]
Sir Duke [Stevie Wonder]
Happy [Pharrell Williams]
Get Lucky [Daft Punk; ft. Pharrell Williams, Nile Rodgers]
Lovely Day [Bill Withers]
Tere bin nai lagda [Nusrat Fateh Ali Khan]
Jazz Suite, Waltz No. 2 [Dmitri Shostakovich]
Good Times [Chic]
Good Vibrations [The Beach Boys]
You Should Be Dancing [Bee Gees]
December 1963 (Oh What A Night)[Frankie Valli & The Four Seasons]
That's The Way (I Like It)[KC and The Sunshine Band]
Brown Eyed Girl [Van Morrison]
The Twist [Chubby Checker]
West Side Story Mambo [Leonard Bernstein]
Come Alive [Janelle Monae]
Hey Boy Hey Girl [The Chemical Brothers]
William Tell Overture (Finale) [Rossini]
Saturday Night's Alright For Fighting [Elton John]
Never Gonna Give You Up [Rick Astley]
I'm a Believer [The Monkees]
Take On Me [a-ha]
Swanee River [Hugh Laurie]
Mass In B Minor, BWV 232 Sanctus - Osanna in excelsis (I) [J.S. Bach]
Ode to Joy [The Philadelphia Orchestra]
Let Me Play With Your Poodle [Marcia Ball]
The Party s Still Going On [Marcia Ball]
Acade"MIA"
to accompany a visit to the minneapolis institute of art
Clair de Lune [Claude Debussy]
Nocturnes, Op. 9 [Frederic Chopin]
Fantasia in D Minor, K. 397 [Wolfgang Amadeus Mozart]
Moonlight Sonata [Ludwig van Beethoven]
Serenade for String Orchestra in E major [Antonín Dvorak]
Liebestraum [Franz Lisz]
Introduction and Rondo [Camille Saint-Saens]
Notturno for Strings and Harp [Arnold Schoenberg]
Nocturne No. 2 in E-Flat Major, Op. 9 No. 2 [Frederic Chopin]
Pavane pour une infante defunte [Maurice Ravel]
Swan Lake [Pyotr Ilyich Tchaikovsky]
The Farewell Waltz [Frederic Chopin]
Deux Arabesques [Claude Debussy]
Reverie [Claude Debussy]
Quiet Resource [Hendrik Gardener; Ludvig Hall; Magnus Eriksson]
Streams [Johannes Bornlof]
Preludes, Op. 28 [Frederic Chopin]
Prelude in E minor [Frederic Chopin]
Arabesques [Claude Debussy]
La Fille Aux Cheveux De Lin, L. 117 [Claude Debussy]
Felis enim et feugiat.
The Rain, The London Cafe... and Reading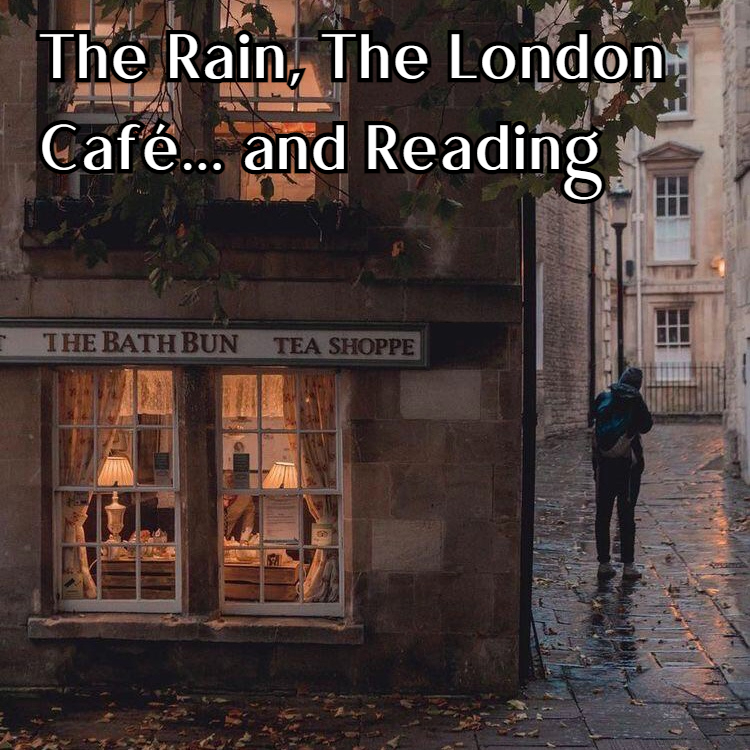 ahh... to be in london on a rainy day
La Vie En Rose [Edith Piaf]
Reverie [Lang Lang]
Moon River [Audrey Hepburn]
Baby in Blue [Madisenxoxo]
Je te laisserai des mots [Patrick Watson]
Means Something [Lizzy McAlpine]
Lost With You [Patrick Watson]
Big Mouth [Black Sea Dahu]
From the Dining Table [Harry Styles]
Vanilla Baby [Billie Marten]
Coffee Cups and Cigarettes [Tomo]
Je Reve D'e [Indolore]
rises the moon [Liana Flores]
Mystery of Love [Sufjan Stevens]
Dreaming Wide Awake [Lizz Wright]
come out and play [Billie Eilish]
Douce France [Charles Trenet]
Hear No Evil
songs from horror soundtracks
Midnight The Stars And You [Ray Noble and His Orchestra]
Bad Things [Jace Everett]
Bad Moon Rising [Credence Clearwater Revival]
Bad To The Bone [George Thorogood]
Red Right Hand [Nick Cave and the Bad Seeds]
[Don't Fear] The Reaper [Blue Oyster Cult]
Time of the Season [The Zombies]
Hurdy Gurdy Man [Donovan]
You're Dead [Norma Tanega]
Twisted Nerve [Bernard Herrmann]
Goodbye Horses [Q Lazzarus]
Bela Lugosi's Dead [Bauhaus]
So Cold [Breaking Benjamin]
Space Junk [Wang Chung]
Shallow Grave [Leftfield]
Tiptoe Through The Tulips [Tiny Tim]
Blue Moon [Bobby Vinton]
Love Song for a Vampire [Annie Lennox]
Cat People [David Bowie]
Cry Little Sister [Gerard McMann]
Moondance [Van Morrison]
Sleep Walk [Betsy Brye]
The Name Game [Shirley Ellis]
Sweet Dreams (Are Made Of This) [Marilyn Manson]
People Are Strange [Echo & the Bunnymen]
Tear You Apart [She Wants Revenge]
Ghost Town [The Specials]
Funtime [Iggy Pop & David Bowie]
Blue Moon [The Marcels]
It's All Right [The Impressions]